Backing Up Data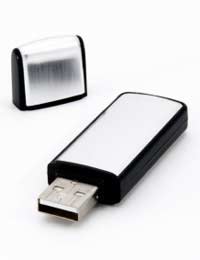 There should be a notice firmly attached to every computer monitor, in large letters so it can't be missed, that reads: Back Up Your Data. It's quite simply one of the most important things you can learn.
You might have been working on an important work project, trying to complete homework, or writing that novel that will make you rich and famous. Then your computer crashes and all the data that hasn't been backed up is lost. That's not just the work you've done, but if the crash is severe enough, every single thing, all the e-mail addresses in your address book, your favourite bookmarks on your browser – the lot.It's not difficult to back up your data, and things can easily be copied from your computer hard drive to a CD, USB drive/USB stick or to a portable hard drive. It's data protection, but of a different kind to the stuff you read about in the newspapers.
What can you use for backing up data?
CD
There are several options available for data protection and backing up of materials. For a long time it was on floppy discs, but they've now gone the way of the dinosaur. Instead it can be onto a CD – simply insert a blank CD in your CD/DVD drive and copy the file onto it.
The big problem with that is that after a while you can easily accumulate a lot of CDs, so unless you mark them carefully things can become lost. You need to be very organised. The other problem with CDs is that they don't actually hold a lot of data, certainly not when compared with other media.
USB drive or stick
A pen drive or USB stick is the latest option for the kind of data protection you need. Again, it's simplicity itself to use. Just plug it into the USB port (you might well need to install some included software first) and copy your data onto the drive, then remove it and carry it with you. If you're working on something and need to transfer data from a desktop computer to a laptop, say, to take it on the road, a pen drive is your best option. These days it's quite common to find them with 2GB or even more of storage, so you can put plenty on them, and updating is a snap – you simply copy, replacing the old file with the updated one.
Portable hard drive
Portable hard drives can solve a lot of problems. Some don't need a power source, getting their power from their USB port connection, making them very viable for moving around. Other, bigger ones, do need to be plugged in. But with their size you can actually back up everything from several computers on them and have lots of room to spare. They're compact and efficient, and you can leave them plugged into your computer (they register as a removable drive) to make your daily data protection very easy indeed.
How Often Should You Back Up Data?
Every time you finish work with a document you should back it up. That way you minimise the risk of things being lost forever. On most computers, documents will back up automatically every 10 minutes, so that if you do have a problem, you can re-boot and find you've only lost a little data.
Ideally, you should have your entire system backed up, but for most people that's not feasible. At the very least make sure you back up new work on a daily basis – that's the minimum to stop you tearing your hair out in case of a crash or glitch.
You might also like...