Can You Trust Shopping Online?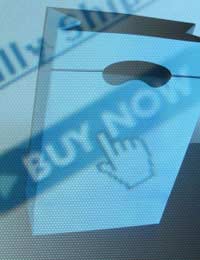 Shopping online has developed into a multi-billion pound industry. Most stores have websites these days, often with Internet special deals to make them more appealing. Moreover, since the Internet is global, you can buy from so many places in the world it's hard to imagine not being able to find what you want somewhere – and stores have learned to adapt by selling and shipping around the world. There are many internet-only retailers who do not have any outlets at all. This means they don't have the same staff and location costs, so can offer goods at a much cheaper price.
For anyone who likes shopping, it's a boon, being able to discover the ideal item, often at a very reasonable price. For the most part, as long as you take precautions, online shopping is very safe, especially when you deal with established retailers.
What To Watch Out For When Shopping Online
Anyone can put together a website, and often a very impressive one. The quality of the site is not all you should use to judge its credibility. What you need to know is that the retailer is established with a good track record, so your money is safe and you get the goods.
When you plan on spending money with an online store you've never used before, take time to check them out first. They should have contact details like a street address and landline phone number.
When it's time to pay, you have to be sure that the payment is secure and encrypted. That's something most reputable stores do automatically, but you need to look for a closed padlock icon in the bottom right hand corner of your screen. If it's not there, or the padlock is open, it means the transaction is not secure, and you proceed at your peril. The best option is not to go ahead. It's worth noting that some Internet browsers can tell you if the transaction is not secure, or if the site has problems (if it's full of malware, for instance).
If you're buying from Internet auction sites like eBay, be very careful. There are plenty of scammers on there who'll take your money and never send you anything. Pay attention to the seller's feedback, but you should also be aware that feedback can be faked.Be especially careful if the seller is in Asia. A lot of counterfeit goods come out of there, and from a photo on the site – which can be faked so easily – you can't be sure you're getting the real thing until it arrives.
Also, since it's outside the EU, you'd have a very difficult time getting restitution, even if you paid by credit card.
Other Ways To Keep Your Online Shopping Safe
Although the vast majority of online shopping is a completely safe proposition – the worst that might happen is that your item is lost in the post – you can safeguard yourself a little more by keeping one credit card just for online transactions. That way, if a problem does develop, and the security of your transaction is breached, it can become easier to limit the damage quickly.
For everyone, not just those who enjoy shopping online, you should check your credit file every six months. It's easy to do, and just cost £2 to obtain. It lets you see if someone's tried to open a credit account in your name, for instance, as well as other activity.
You might also like...