Creating and Sharing Photo Albums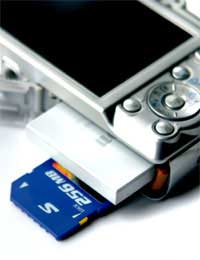 The digital camera has brought a massive revolution in photos. In the mid 1990s they were expensive items, but being able to take photos and put them on your computer, then email them as attachments made it all worthwhile, as long as you backed them up on a disc so they wouldn't be lost if your computer crashed.
Now almost everyone has a digital camera, often two if you count camera phones, and we've become used to storing photos on the computer.
Although simply having photos is great on its own, much of the joy comes from sharing them. That's where the Internet is ideal; it's the perfect forum for sharing pictures.
How Do You Make An Internet Photo Album?
Most Internet photo albums don't exist on your own computer, as such. Instead you'll want to go to an Internet photo sharing site (and there are many of them), such as Flickr, or use social networking sites where you can create photo albums. In all but a very few cases (and unless you have an awful lot of digital photos), you'll find the services are free.
You'll need to register to use the site, but once you're in there, it simply takes a little time to set up your albums. You can have as many as you like, on different topics, or featuring different people. Giving captions to each photo is very easily done, too.
The albums are stored online, and you have access to them by logging on. You can move pictures around, take some down, or add to the albums very simply just by clicking a few buttons.
There are quite a number of sites where you can share photos on the Internet. You might want to incorporate albums into your social networking profile, for instance – which means that anyone who's a "friend" on there has access to them. Or you might prefer a site that's just for photos, where your albums are private until you want to share them with others – which is very easy to do, just give them the URL – the web address – of the page where you keep your albums. If you only want them to see one specific album, open that and pass on that URL.
Photos And Your Computer
With a fairly basic photo editing program for your computer, you can makes your photos quite fancy – cutting and cropping them as you wish and adding effects, like different colours or turning them sepia, for instance.
That's fun, and they can look good in an album. You can find the programs quite easily – type photo editing program into a search engine. Some are free, others available for purchase. Simply find one that does what you want.
Even though your pictures are stored on the Internet, don't assume they're completely safe, You'll still want a backup copy of all your pictures, either on a disc, a USB stick or a portable hard drive, where'll they'll be safe.
This really is important; the chances are you have many important moments and scenes on those pictures, and you really don't want to lose them because of a computer glitch. Although it's highly unlikely, something could happen to the photo sharing site, something could happen to you computer – and computer crashes aren't that uncommon – and one way or another you could lose all your precious pictures.
You might also like...