Internet Filters And Internet Safety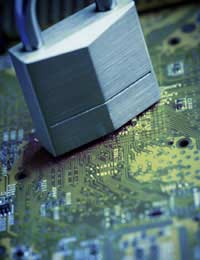 Keeping your kids safe on the Internet is vital. It can be a wild and often lawless place out there. But that's why they need you, really, to help ensure their safety.You can educate them about the Internet and safety, and you certainly should – in the long term it's the very best thing you can do.
When they're young, however, they're more impetuous and less able to make educated choices, Internet filters can be a great thing to stop them going to the wrong places.
What Are Internet Filters?
Internet filters available for purchase as software and they do pretty much what they say on the tin – they filter the Internet content that's allowed to come through to your computer. That means not only web sites, of course, but also chat monitoring and blocking, e-mail filtering for content, the blocking of popups – which can be especially important with children on the computer – and newsgroups, as well as peer-to-peer file sharing.
They serve to make the computing environment a lot safer for kids, even down to setting daily times limits for kids on computers and emailing reports of their online activity to you.
While they do update their list of banned sites on a regular basis, you can also adjust the filters yourself and add sites that you consider to be bad.
Things To Consider When Looking At Internet Filters
There are a large number of Internet filters on the market these days. They all do pretty much the same things, but the better ones offer features that can be very advantageous for both parents and kids.
Items like chat filtering and blocking the FTP transfer of files might seem small things, but they're definitely useful – it can help a lot with kids around nine or ten.
Popup blocking really is a blessing with younger kids, who will almost automatically click on something, which can bring in malware or other things – although, if you have a popup blocker already installed on your computer (and you should), you won't need this facility.
Not so much for your kids, but for you, the email blockers and filters most software offers are a huge plus for keeping spam out of your inbox too.
If you're going to have the software, something you want is to see how it works, so buy one that gives you email notifications of use, and also sends you an alert if your kids try to breach it.
It helps, too, if the software offers individual profile controls, That way you can set different levels of protection for the different ages of your kids.
You also want something that can be turned off too, something that's password protected, for the times you need to use the computer.
Do You Need An Internet Filter?
If you can't actively supervise Internet sessions with your young kids, then Internet filters can be an excellent boon, acting like a nursemaid and keeping them out of trouble. However, if you can be there and ultimately, educating and trusting your kids that is no bad thing either.
You might also like...