Making a Family Website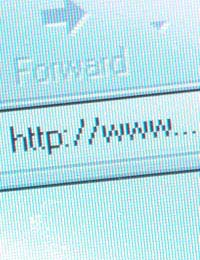 It can be a great activity for a family to have its own presence on the Internet. For some a page on a social networking site is fine. For others the idea of their own family website is even more appealing.
A family website offers opportunities for each member of the family to have a page where they can contribute pictures and text, even video and music. It means friends and other family members can see what you've been up to and keep in touch quite easily.To a lot of people, the idea of setting up a website of any kind can seem daunting, and involved procedure, but in fact it really couldn't be easier. You don't need to know things like html code or anything fancy any more.
What Do You Need For A Family Website?
All you need to build a family website is some software. There's a huge choice these days, much of it free. Take the time to look around and even experiment until you find something that works for you.
In most instances you'll be able to just copy and paste your text and pictures into the software and it will take care of all the rest. All you have to consider is how to layout each page.
You'll want to start with a homepage, which is where any visitor to the site will land. Make it quite simple, so it loads quickly, and make sure you clearly show the links to all the other pages on the site – again, that's very easy to set up with whatever software you use.
Before you make your site, think how you'd like it to be – a page of family photos, perhaps, and separate pages for each family member, where they can write about themselves and update as and when they want.
Doing that makes it a real family project, and by involving the kids, you also teach them a little about building a website, since it's something they might be doing themselves one day.
Once you have your site the way you want it, go through and check to make sure all the links work. It's a mistake too many people make, putting the site up only to discover the links aren't live. Better to take a few minutes to check first!
Hosting Your Family Website
Once your family site is complete, you need to get it up on the Internet. You'll need what's called a domain name, which can be something like thesmithfamily.co.uk. You will need to purchase the domain name, but that's simple enough, although finding one that's not taken can involve a little work. You can purchase the domain for several years or pay annually – there are several organisations you can use to register your domain name.
Then to actually have your family site go live, your website needs to be hosted. In many instances you'll find that can be done through your Internet Service Provider for free. They have instructions for you to upload your site, and you'll find it's a quick and easy procedure.
If they can't, plenty of the domain name companies offer hosting or it's easy to find others that have it for a small fee per month. You can also have several e-mail addresses associated with your domain name – for instance john@thesmithfamily.co.uk – that can be forwarded to your regular email address.
Ultimately, it's a chance for you and your family to put your lives up on the Internet for friends and other family members, as well as anyone who's interested. But putting it all together and keeping it updated makes for a wonderful ongoing family project.
You might also like...