Online Shopping: Frequently Asked Questions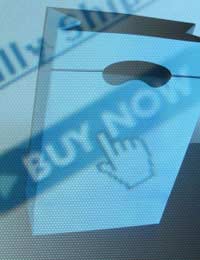 It's estimated that as home-internet users we spend around £18billion per year online in the UK. But many people are still, understandably, wary about online shopping. Check out these answers to your frequently asked questions for more information:
1. Is Online Shopping Safe?
As a general rule of thumb if you shop with a well known, respectable retailer then your transaction is likely to be more secure than if you're buying from an unknown seller.
Many smaller businesses are now using third party payment systems to protect both vendor and buyer. There is a huge problem with internet fraud but as long as you are careful and only give your credit cards details to reputable companies with secure websites there is no more reason to believe you will be a victim than if someone clones your card at the ATM.
2. I Found an Amazing Deal Online, is it Above Board?
If something seems too good to be true it probably is. This old cliché is never truer than online. Many vendors sell things (perfectly legally) that may not be exactly what they seem. Check the wording carefully – is that bargain handbag 'designer' or 'designer style'? There are a lot of good deals to be found online, but the cheapest option isn't necessarily the best value!
3. What if I Don't Like the Goods When They Arrive?
If you're shopping with a well known high street store they will have the same returns policy for online as they do in store. For other brands they should have clearly defined terms of sale on the website explaining what you can do if you're not happy with your purchase. Almost all sites will offer an exchange if not a refund and many will cover the cost of your return postage as well. Don't buy anything until you've checked the policy though – especially not if it's likely to be an expensive mistake!
4. I Paid More Than I Meant to on an Auction Site, is There Anything I Can Do?
Once you've placed your bid it is binding even if you did get carried away in the heat of the moment, or accidentally added too many zeros. You can try emailing the seller to see if they will let you withdraw your bid, but this is usually entirely up to them.
5. My Teen Wants to Buy Something Online But Doesn't Have a Bank Card, What Can They Do?
There are a few options. Prepay cards are becoming more and more common because they are safe and convenient and there's no risk of debt. Alternatively you can give them access to your bank details (but be aware that UK teens spend millions online without their parents knowledge using parents' credit cards). Or you can supervise each purchase so that you enter the card details and get the chance to see what your teen is spending their money on, and where.
Is it Safe to Buy Tickets For Sports Events or Concerts Online?
There have been a few stories recently about online ticket sales for high profile events being invalid because the sites that sold the tickets didn't actually have the tickets to sell. If you are buying from a well known ticket agency you will probably be perfectly safe. However some smaller ticket sellers might not still be around by the time the event comes around leaving you, or your kids, disappointed.
You might also like...