Should your Family Become Bloggers?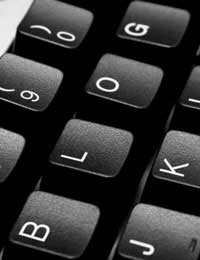 Does your family do a lot? Are you involved in plenty of activities? Do all the members of your family take part in different things from sports to scouts to clubs? If so, maybe you should become bloggers.
It can be a fun way to keep people up to date on everything you're all doing, published on the Internet at a blog site. That way family and friends can keep up with your busy lives – made even busier by writing your blogs, of course.
What is a Blogger?
The terms blog and blogger and have been bandied around a lot lately. Blog is actually short for web log – which makes blogger short for web logger, of course – and a blog is, to all intents and purposes, a diary that you publish through a site on the Internet.
There are blogs about all sorts of things, from politics to music to personal revelations, but in essence they're all just diaries to one degree or another, updated as often as the blogger wants, which can be daily, sometimes even more often, weekly or whenever. There are even newer ideas called micro-blogs that can be briefly updated from your mobile phone.
Why Would you be a Blogger?
Blogging is fun, and when your family is removed a blog is a wonderful way to keep everyone updated on activities. It really doesn't take that long to update, and not every family member has to blog every day – you could sort out a schedule, for instance.Some blogs even make money if they're popular. The use of Adwords by blog sites generates advertising revenue, and popular blogs sometimes get a share of that. So, if your family is entertaining enough, you could even make money!
What do you Need to be a Blogger?
It takes very little to be a blogger and to get your blog up on the Internet. If you type "blogging sites" into your search engine, you'll find plenty of options. In most cases they do virtually the same thing.
You'll have to register with the site and accept their terms and conditions (if you can, find one that shares ad revenues – you never know, your blog might take off in popularity!).
From there it's straight ahead to blogging. You can just use one page or have a family blog site, where every member is a blogger – that's really up to you.
What Should go into Your Blog?
What makes up your blog is completely up to you, although it's probably best to keep it upbeat as much as possible – if you have more than one kid, having them air their squabbles probably isn't good – a blog isn't the forum for that. Keep it neutral and newsy – and funny is also excellent.
It makes good sense to decide beforehand how often you'll update your blog and stick to it. As with a diary, it's easy to start out with the best intentions only to have them fall by the wayside, so when you have your plan, stick to it – as stated before, taking it in turns can work out very well. That way everyone has a turn, and everyone's viewpoint is heard, as well as everyone's activities – and there's less pressure on one person to come up with a blog week after week.
You might also like...