Do you Need a Computing Course?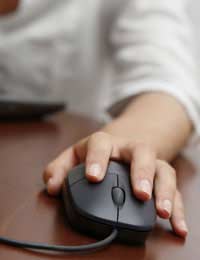 The idea of taking a computer course sounds terribly serious and earnest. There's a definite commitment in doing an online course or attending classes for several weeks to learn how to get the most out of your computer.
But do most people really read a computer course? Isn't it actually quite easy to grasp the basics, which for most is all that's necessary? Yes, it is, and you can get by knowing the basic operations, but the more someone in your family knows, the better positioned you are to deal with problems – and sooner or later, there will be problems.
The Advantages of a Computer Course
If you've bought your first computer and you don't really understand how to use it, to access different areas, use the word processing programs and email, or how to get the most from the Internet, then a computer course is definitely for you. Not only will you learn, but you'll emerge from the computer course with a lot more confidence, able to teach the rest of your family and thoroughly enjoy time and activities on your computer, including several you'd probably never have attempted without the course.
Even if you're familiar with computer basics, you can benefit from a computer course. It will teach you things you didn't know, giving you and your family a much greater range of activities to enjoy. It can turn you from a hesitant computer user to one who approaches the computer with pleasure, and that's not a bad thing in today's climate, since it can make a difference for you at work, too.
To be clear, these aren't courses that will end up with IT certification, but something that deals with the basics. You don't need any particular qualification or education to start, just a computer and a desire to learn how to use it properly – and there are plenty of people with computers who really don't know how to use them.
Where to Find a Computer Course
There are online computer learning courses, but if the idea is to teach you how to use your computer, then sitting at home doing it on the Internet seems to be not such a great idea, especially if you're not comfortable on the computer to start!
A better option is a local course, run by a college or possibly even a school. Most are at a minimal cost, and might even be free for those on benefits or a pension (and there are plenty of so-called "silver surfers" these days). Not only will you get hands-on experience, but there will be a tutor there to guide you through things, answer your questions and correct your mistakes. Actually doing things and being shown the right way to do them is the best way to instil confidence; once you've mastered it, you can feel ready to pass that knowledge on to your family.
That's a trickle-down effect, and it's especially useful for kids. Even more than for you, computers are and will be a major part of their lives, both at school and when they begin working. The more familiar they are with them, the more confident they'll be, and the further they might go. That's not to say they'll end up as programmers or IT professionals, but in the long run it can all help them get ahead. So when you take a computer course and pass on the knowledge to your kids, you might well be helping their future, too.
You might also like...