What Does Broadband Really Mean?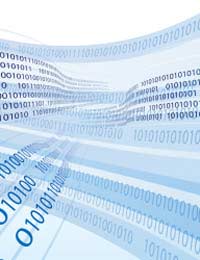 When we talk about broadband, we're actually using a generic term. It means the different means of high-speed computer access to the Internet, the replacement for the patchy, slow quality of dial-up (if anyone can even remember that any more!). The name itself comes from two words – broad bandwidth.
But there are different types of broadband. You can piggyback on an existing phone line – known as ADSL – or use cable, satellite, or the newest, mobile broadband.
ADSL Broadband
The most common type of broadband in use is known as ADSL, and virtually every Internet Service Provider (ISP) has a deal on it. It piggybacks on your existing phone line (meaning you can use the Internet and talk on the phone at the same time) to provide a high-speed, high quality connection for you computer using a modem (or, with a wireless connection, a router – which is essentially, in part, a modem) and filters on all your phone connections.
Just how fast your connection is depends on a number of factors, one of the biggest being how far you are from an exchange – the farther you are, the slower your connection.
A number of ISPs have been taken to task for advertising speeds of "up to" 8mb or even 24 mb, when the actual speeds prove to be far less. Most of us don't know just how fast our broadband is, and don't really care as long as it works quickly and efficiently.But DSL speeds will be going up. BT is putting a lot of money into using fibre optic cables, and other plans, which include using more copper wire (which means faster speeds) will see people have faster DSL connections. This new generation of service is called ADSL2+.
Cable Broadband
Whilst ADSL is the hands-down winner in the sheer number of people using the service, cable offers an alternative – and is growing as more areas become served by a cable service.
Cable is deemed to be more reliable and often faster, but its great limitation is that not everyone has access to it.
Satellite Broadband
There are people for whom both ADSL and cable broadband is just an impossibility. Their area doesn't have cable and they're too far from any exchange to enjoy ADSL. For them the main option, and it can be a fairly expensive one, is satellite cable.
You can either download using a satellite dish – which looks much like a Sky dish – and upload using a dial-up connection, or have what's known a 2-way satellite broadband, which offers the faster broadband upload connection.
For those in some out of the way rural areas, this can be about the only broadband option, although it can be subject to the weather – given bad conditions you can lose your broadband connection.
Mobile Broadband
The newest entrant into the market is mobile broadband, which is pretty much what it says.
Mobile broadband actually covers two different things. It's the term applied when you go on the Internet using your 3G (or third generation) mobile phone. But mobile broadband is also a service that uses what's really the same system to connect your laptop to the Internet using a "dongle" that plugs into the computer's USB port. That means you can get online anywhere there's a mobile signal – which is virtually anywhere at all – a huge plus for many people. Most providers offer it by contract, while others have a pay as you go option.
You might also like...