Maintaining Your Computer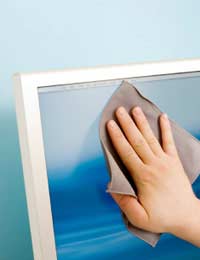 All too often we tend to think of a computer as we would of any other appliance that we plug in. We switch it on and it works, and if there's a problem, we have it repaired or replaced.
But a more apt analogy for a computer is a car. You need to change the oil periodically, have it turned up, check the air pressure in the tyres, and so on. In much the same way, computers need maintenance. Done regularly, it can keep your computer functioning well, offer protection from viruses and malware, and ensure that your family computer isn't down for a lengthy period whilst it's being repaired.
Why Maintain your Computer?
Over time things build up in your computer, meaning it won't run as smoothly, as quickly, or possibly even not run at all. From browsing on the Internet you acquire cookies – not the type you eat, but like tracking applications that remain on your machine. Then there are temporary Internet files that mount up. No matter how careful you are, you might find your machine is infected with malware.
These are among the things that can stick to your PC. Periodically you need to get rid of them and that's what the maintenance is all about. If you don't do it, then eventually your computer will become so slow that you'll need to pay someone to work on it. It's much better, and much cheaper, to do the work yourself. It's really not difficult, it just needs to be carried out on a regular basis.
What Maintenance Does Your Computer Need?
There are basic things all personal computers need to stay safe. You should have a firewall, antivirus software and antispyware. But simply having them – whether they're free or paid – isn't enough.
You need to make sure they're updated regularly. In many cases that will be an automatic function, but if it's not make sure you do it on a very regular basis, at least once a week (in the case of firewalls this isn't really a problem, but with the others it's vital). When you've updated, you need to make sure you run a scan – without that you're not going to discover a problem. Often these can be scheduled automatically, but in some cases you'll need to do it manually.
That will make a huge difference, as long as you isolate and delete any files that are causing problems to keep your machine clean.
But there are other things you also need to do for the protection of your PC. In Windows, if you click on start, then "All Programs" and "Accessories," you'll come across a list of options that will include "System Tools." Under that you'll find "Disk Cleanup" and "Disk Defragmenter."
Those terms might sound mysterious, but you'll need both of them. About once a month you should use both. Between them they will eliminate things like temporary Internet Files and make the most use of the free space on your hard drive by consolidating files. Think of it as a small tuneup for your computer, one that will keep it running smoothly.
What Else Do You Need For Computer Maintenance?
If your car starts making a strange noise you take it to a mechanic. What do you do if your computer begins making an odd noise? Try to forget about it? You shouldn't. Get it to a technician as soon as you can. The longer you leave it, the worse the problem is likely to become.
You might also like...