Do you Want a Mac Or PC?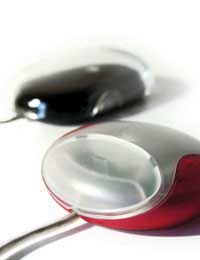 There are really two schools of thought when it comes to computers – those who like a PC (which generally means using Windows) and those who like Apple Macintoshes, or Macs as they're known.
For the most part, the two parties simple can't agree; to be a fan of one is to be against the other. But is one really better, and if so why? What are the advantages and disadvantages of the systems? Which might work better for your family?
Why Would Your Family Want A Mac?
One of the main arguments put forward these days by Mac Supporters is that it's not a PC. That might seem negative, but they have a point. Apple have been seen as the underdog when compared to Microsoft, with a much smaller market share, and like all underdogs, its supporters are very fervent.
As computers, Macs do tend to be more reliable, and are very less subject to viruses and malware than PCs, and the whole idea of the Windows operating system might be said to owe something to the operating system first used in a Mac.
For a long time those who worked in publishing and with graphics used Macs exclusively, as they handled those jobs much more efficiently, but that's far less the case these days.
The design of the Mac – both laptops and desktops - has a flair that's missing from the more utilitarian PC, making a much stronger statement. They're also more innovative – for example the Macbook Air laptop is the thinnest laptop to emerge, and uses a different kind of drive, a Flash drive as opposed to the standard hard drive.
Those are all pluses. On the down side, although some software will run of both types of computers, a lot won't, and to run Windows programs you'll need to install software called Windows for Mac. Apple tends to be very proprietary on its software; your media player is iTunes, and that's it, with its idiosyncratic digital rights management.
Why Would Your Family Want A PC?
The PC, or personal computer, dominates the family computer market as well as the business market. There are many, many brands available with different capacities and different price ranges (although generally cheaper than buying a Mac).
Virtually all software, except that specifically designed for the Mac, will run on them, and there are plenty of free downloads available. There's also a much wider choice of software for the PC than there is for the Mac.
More people are used to using a PC at work or at school, so it can be a natural choice, as there's no learning curve of having to master a new system as you'd find with a Mac. Familiarity can mean ease of use for families.
For anyone who plays games on computers, there's very little choice. Games come out for the PC, not for the Mac, a sign of its popularity.
That said, PCs are far more subject to viruses and malware than PCs. They "crash" more often and are more unreliable and sometimes the operating systems can be clunky and awkward, as many have found with Windows Vista.
Which Should You Choose – A PC Or A Mac?
Ultimately, the choice between a Mac or a PC is an individual thing. Both have pros and cons attached to them. In terms of capabilities, there's little to separate them.
You might also like...