What Basic Software Do you Need?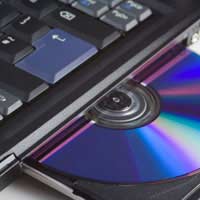 When you buy a computer it comes with some software already installed. It doesn't matter whether the computer is a Windows PC, an Apple Mac or something running Linux, it will offer basic software.
You'll have a browser, which is a client that allows you to access the World Wide Web. With Windows that will be Internet Explorer, and Safari for Apple. You'll also have an email client so you can send and receive emails, as well as a media player, software for word processing and office tasks (with Windows this is Microsoft Office, and usually just in a trial version with a limited life).
All this is standard, and the technology can fill the needs of most families. But is it really right, and is it enough?
What Other Software Do You Need On Your Computer?
If you work with photographs a great deal, then it's a good idea to have software that will allow you to cut, crop and manipulate pictures. There are plenty of choices out there, from Photoshop – the brand name in this area – to far more basic software. Although you can certainly buy, and spend a lot of money, on this kind of software, look around online, as there are also plenty of options available for free download, again ranging from the simple to the complex.
If you want to use an instant messenger, there are several possibilities available for free download. Installation and use in all cases is very straightforward, and you might even want to download a couple onto your computer, as not everyone you'll want to contact uses the same one.
Do you use a camcorder? If so, you might want editing software on your computer. This comes with a Mac, but not a Windows PC, although Microsoft has it as a free download (beginning with Vista, their latest operating system, they're putting less software on the computer, and offering more for download. When they release Windows 7, that will be much more the case).
If you make music, consider putting a small home studio on your computer. With Apple there's the highly rated Garage Band, and for PC any number of options, some free, others not.
Those who use Macs might well want to get the Windows for Mac software that allows them to run Windows programs on their machine – without it, the two are incompatible.
Alternatives To Pre-Installed Software
It's easiest to use the software that comes with your computer. It's technology you soon learn to master, and all your family can adapt. But invariably, it's not the only thing around.
With Windows, when the free trial of Office runs out, many people simply buy the package. They're used to it, and already have documents in the formats it uses. But there are alternatives, such as Open Office, which is free of change, making it a very welcome alternative, and you'll find it works simply with Office documents.
All too often we don't give browsers a second thought as long as they do the job of connecting us to the Internet. But there are others besides the ones that come pre-installed, and many think those that aren't as well- known, such as Firefox or Opera, actually do a much better, faster job, and offer more protection from infected websites that can put malware on your computer, or aren't what they claim to be – which is becoming more and more vital these days. They're free, with quick downloads and setup – and you can even automatically transfer your favourite bookmarks.
Likewise, there are other e-mail clients than those which come with your computer, and might suit you better, depending on your needs. Most are free, so don't be afraid to download and experiment – you can always go back if you don't like the new one!
You might also like...