What you Need to Know About Cyberbullying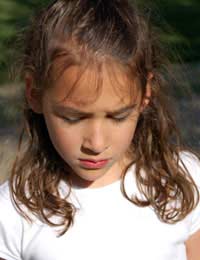 If you're a parent and you haven't heard about cyberbullying, then you're dangerously behind the times, and you need to know about it.
However much we try to stamp it out, bullying happens at school, and even on the way to and from school. It shouldn't, but in spite of every attempt to stop it, it continues, often because the children who are bullied are too scared and ashamed to report those doing the bullying. But bullying these days also extends to the computer, the Internet and the mobile phone, threatening the safety and security of children in their own homes.
What Is Cyberbullying?
Cyberbullying is a form of bullying where children use technology to bully others. It can be with a computer, using social networking sites like Facebook to deliver messages or via instant messaging services – for those who are a little tech savvy it's easy to get an anonymous, web-based mail address and use that for bullying purposes without, they think, being detected.
It can also be on texts to mobile phones. Whatever form it takes, it means that bullying now goes far outside the school playground, and nowhere in life are children safe.Bullying, as we all know, is the resort of cowards. The anonymity of cyberbullying makes it even more so. Children receiving the instant messages or texts probably have an idea of who's sending them to their computer or mobile phone, but they can't prove it.
What Can Be Done About Cyberbullying?
There are steps you can take to protect your children from cyberbullying, and others you can take if they're a victim.
First, you need to encourage your children to be open and tell you if they get a bullying message by text or on the computer. They might be reluctant, but you need to have their trust on this – it's the only way to stamp it out.
With a computer you can set a privacy option so no instant messages can be received unless they come from someone already on the buddy list. That stops anonymous threats suddenly appearing. However, you probably can't stop an e-mail from arriving in your kid's in-box, which could be used for cyberbullying.
With mobile phones it's not as easy, although the only way a cyberbully could remain anonymous would be to use a SIM card that's not associated with them, which would involve buying a new card and putting it into the phone – not impossible, by any means, but less likely.
If your children have been cyberbullying victims, you can fight back.
In the case of computer e-mails, print them up. Inform the school, the service provider from which they come – which might well be something like the web-based hotmail – and the police. It's not difficult for those with training to track down the person behind a mail unless they're very sophisticated, something most bullies are not. Once that person is identified, both the school and the police can take action.
With mobile text bullying, keep the message, inform the school, the police and the mobile network provider supplying service to your child's phone. The provider can see who the SIM card is registered to – although there may well not be a name – and can also block calls and texts from that number. If the SIM card is registered, then it becomes easy to identify the caller, in which case the police can take action, as can the school.
Technology can be a double-edged sword when it comes to bullying. A bully might think he or she is being clever by leaving an anonymous message – but there are almost always fingerprints on those messages that mean they can be traced back.
Bullying is bad, but bullying by computer or mobile phone is even worse. If it happens to your kids, make sure you do something about it.
You might also like...