When Your Kids Know More About Computers Than You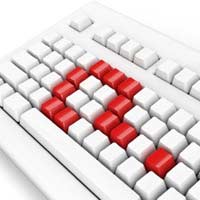 The chances are that a time will come when your kids know more about computers than you do and start teaching you about technology. It can seem embarrassing to be guided and advised by your kids in anything, acknowledging that they know more than you do, but kids grow, and IT is taught in schools, with the Internet such a part of their lives that they're bound to discover a lot.
Of course, it marks the end of an era, when they've grown enough to outdo their parents in some things – although they'll always be your kids for as long as you're around.
How Kids Learn About Computers
Most kids learn about computers at school, and the longer they take ICT in school or college, the more they'll know. You shouldn't just accept that, you should positively encourage it, and when they know something you don't, ask them to teach you.
It's a good strategy for several reasons. First of all, it gives them a chance to demonstrate what they've learned at school, which reinforces learning as a positive thing for them. Secondly, it's good for their egos to show technology to their parents, it makes them feel more adult and informed. Lastly, you learn something new and quite possibly useful, which is good in itself.
The more they see learning as a positive thing, the more likely they will want to learn, so it's definitely something you should encourage, and in today's job market that's a real advantage.
Don't be afraid of learning from your kids. Computers and technology are more natural to them than they are to you, as they've grown up with those things, they have the kind of innate understanding that never comes when you learn as an adult. It can be almost intuitive at times. If you don't follow what they do, ask them to explain it. That way, not only does it make sense to you, but it forces them to think through a process they might do automatically by laying it all out for you. That's good for both you and your kids.
Kids and the Internet
The Internet often seems like a playground for kids. Certainly they're all over it, for fun, research and education. But that's why it exists. There are literally billions of Internet pages, and knowing how to get the most from Internet search engines is something kids learn quickly, and they can teach you, by refining the terms, looking in specific places and so on.
If you can, watch as they research, and see how they work. You might find it very instructive as they zoom from site to site, quickly taking in information, copying and pasting what they need before moving on.
You can learn from them, about how to absorb information and utilise it. You might never be as quick or adept as they are naturally, but your skills will improve, and a recent study has shown that using the Internet is good for your brain; that's worth remembering.So although it can seem as if you're being left behind a bit when your kids start showing you things on the computer, don't think of it that way. You're learning, you're growing, and, after all, you want their lives to move ahead.
You might also like...