Make your Own Video Games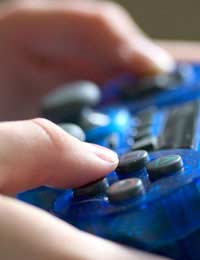 Kids love video gaming, whether on the console or on a computer. They can lose themselves in a game – if you can find one that's suitable, depending on age, of course.
These days it's often the case that everyone in the family has a taste for games.
Of course, the games you buy are complex things, often with astonishing graphics and sound. They've cost an awful lot to develop, which in the case of the most expensive games can be millions – and that is one reason they cost so much.
There's a lot involved with very obscure coding, which can only be done by someone very knowledgeable in the field, while the art and effects are also incredibly involved.But what if you and your kids could make your own video game?
You might be surprised to learn that it's very easy these days. You don't need to know anything about programming or code. Think of the fun your family could have together in building and playing a game you'd made yourselves.
What do you Need to Make a Video Game?
In order to make your own video game, all you need is the right software, and the good news is that many sites have what you need available for free.Type "make your own video game" into a search engine and see what comes up. Some come from educational institutions like the MIT, which offers Scratch. It's a simple free download – and it's available for both the PC and Mac.
No matter which site's software you use, making a game is simple, and a lot of it is aimed directly at kids, give them the chance of making their own games, which might even start them on a career path as video game designers.
In a lot of instances, the pieces of the game fit together in the same way as Lego bricks, and a number of sites boast that you can put together a simple game in less than an hour, which means the whole family can be enjoying it the same day or evening.
From there you can build up the game and make it more complex. A number of sites even give you the chance to upload the game to the Web so others can enjoy it, too.
What About Older Kids and Video Games?
These simple video games are fine for younger kids, but what about those who are older? They're used to something more sophisticated, and with IT classes at school might be able to do more.
They can learn to programme in Flash, for instance, which gives them the chance to make simple games. Or Microsoft has XNA Game Studio Express, which is ideal for those who use a PC (it won't work with a Mac). It's for regular consumers, and for an annual subscription you can create your own video games and share them on Xbox Live, although you'll still need to develop your own programming skills.
Gaming is for everyone these days, and thinking in terms on making your own video game, or games, you can make it a fun event for the whole family.
You might also like...